casual dining in the historic green park station, bath
£10 pizza & pint or prosecco
live music in bath
Live jazz, funk, soul and swing music at our sister business, Green Park Brasserie, every Weds, Thurs, Fri & Sat night in the heart of Bath. Live music at Green Park Brasserie →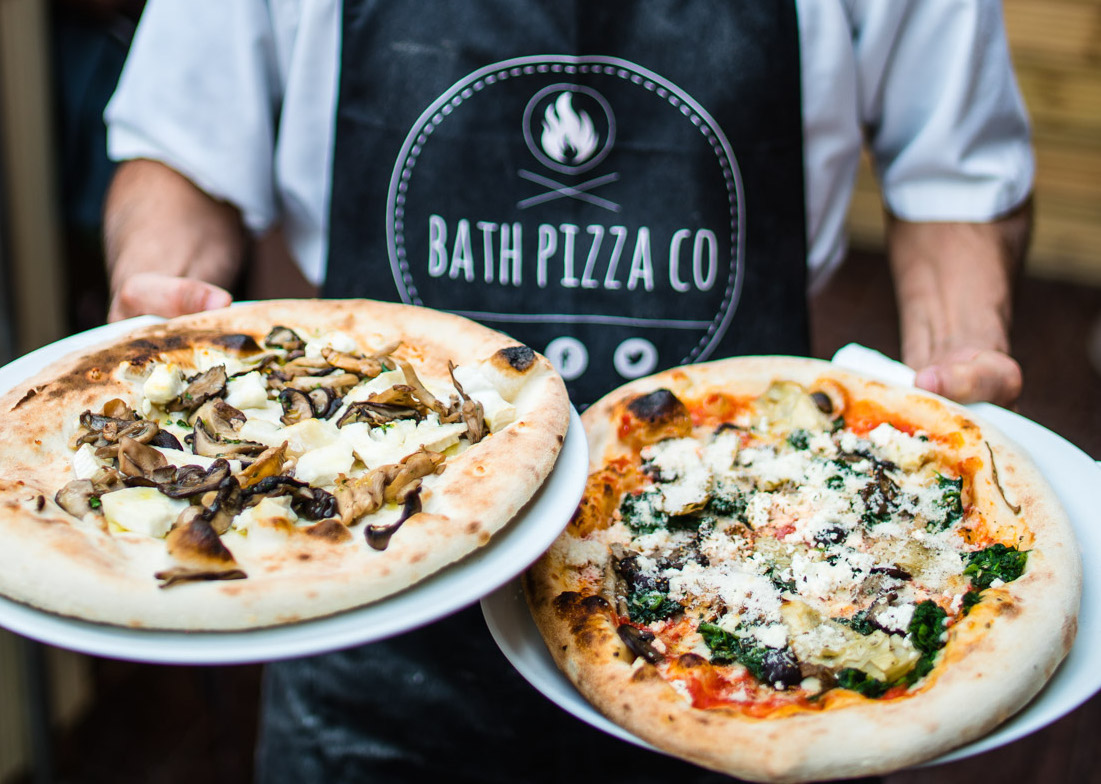 We're the younger sibling of the Green Park Brasserie (best independent restaurant in Bath winner), so our customers are very welcome to enjoy their wood fired pizza under the Victorian station canopy, or to sit inside the Brasserie*.
The Brasserie has a very well stocked bar & an impressive wine list so you can make the most of both menus - whatever takes your fancy.
*Unfortunately we are unable to serve pizzas inside the Brasserie on Friday and Saturday nights.
dough to door
Order pizza to your doorstep with a little help from our friends at Deliveroo, Bath.
feed the team
Perfect for lunches out, evening drinks or large scale socials and parties in Bath.
@bathpizzaco
Keep up to speed with news, offers and what's going on.